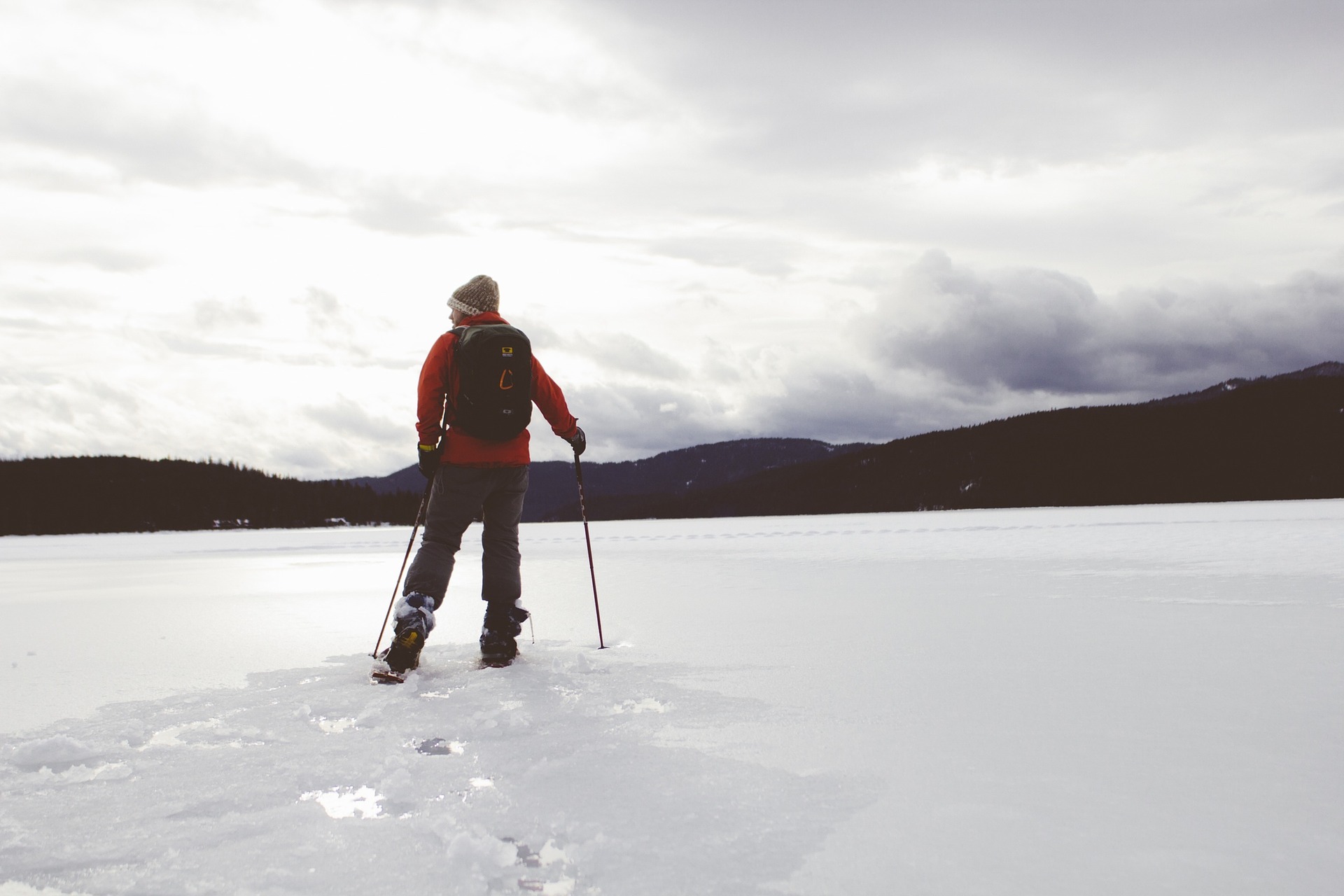 Starting a new workout routine this winter? You're likely going to need some new shoes. In this blog, we'll break down the best shoes for each type of exercise and give you some tips for buying online.
You'll want to start with a type of shoe specifically geared toward your planned workout. These shoe types may include walking shoes, running shoes, cross-training shoes, trail running shoes, and special activity-based shoes.
Types of Exercise Shoes
Walking Shoes
Planning on taking a few laps around the neighborhood for your 2021 workout? Buy walking-specific shoes. Walking shoes will be flexible at the forefoot for optimal toe mobility and have moderate to minimal cushioning. The heel of the shoe is not built up so that the foot remains parallel to the ground.
Running Shoes
If you're going to go faster than a walk, you'll want a pair of running shoes. These come in many varieties and it's important to find features that work with your foot shape and mechanics. Running shoes have increased cushion in the heel and forefoot and tend to have large mesh panels for breathability.
Cross-Training Shoes
Whether you're walking or running, your feet are going in a forward direction. For any workouts involving side-to-side (lateral) movement, you'll want a pair of cross-training shoes. These designs offer additional ankle support to avoid any rolled ankles. A good cross trainer will have little to no bend.
Trail Runners
If you're hitting the trails, there's a shoe for that. Hiking boots are good for a relaxing jaunt in the woods, but trail running shoes are designed to keep you safe while you run and exercise on uneven ground. Good features in a trail running shoe include a deep tread, stable sides, and durable materials to protect you from nature.
Activity-Based Shoes
There are many types of specialty footwear, such as ski boots and ice skates, used for other winter exercises. Talk to a professional in your chosen sport for help purchasing. But no matter what your sport or shoe, it's very important to have padded, sweat-wicking socks to go with them.
Buying Winter Exercise Shoes
It's likely you've done a lot of your shopping online in the past year and this can be difficult when buying shoes. Use these tips to find the best exercise shoes that will keep you moving all year long. We also have a blog dedicated to the best practices for Buying Shoes Online.
Get your feet measured every time you visit the FAAWC. Your feet change over time and you may need a new size or width going forward.
Choose features for your unique foot needs. This might mean buying shoes with an extra-wide toe box or higher lateral ankle support.
Test your shoes at home before wearing them outside. Try them on later in the day and wear the socks or braces you would use while exercising during the winter.
When in doubt (or after every 300-500 miles), replace your shoes. A good indication of shoe breakdown is how worn down the tread is or if you see ripped or fraying seams.
Good exercise shoes will protect your feet from damage, which could necessitate costly foot and ankle treatments. It's much more cost-effective to buy a quality shoe the first time.
No matter your exercise plans for 2021, be sure to find the right shoes for the job. Your feet will remain healthy and safe while you work toward your fitness and wellness goals. For more help choosing the right shoe for yourself, talk to your FAAWC provider about the features and sizing they recommend.
Leave a reply