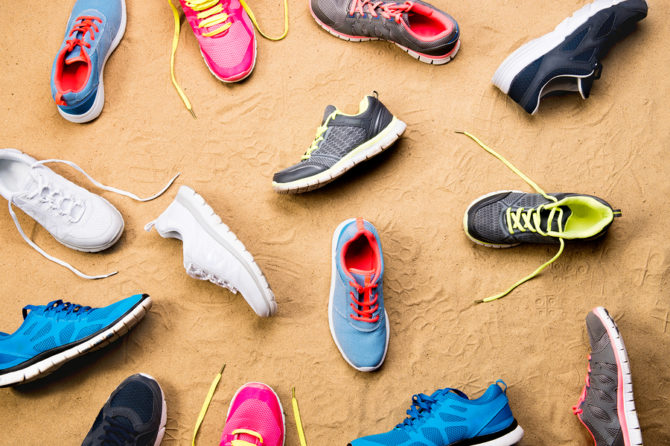 When it comes to running shoes, there's some steep competition for who is the best. Knowing what brands or styles to buy can be overwhelming with the plethora of choices available. But in the Olympics of running shoes, there are a few brands that stand out as gold medal winners.
If you're looking for a quality brand of running shoe to protect your foot during activity, try Asics, Brooks, New Balance, or Saucony. Some of the features of a good running shoe include:
• Lightweight
• Good cushioning
• Stability
• Heel-to-toe drop
Quality running shoes often begin at $100 or more, which seems like a steep price, but protecting your feet from injury is critical for overall health. This does not mean that you necessarily need to pay over $100. New versions of popular styles are released yearly. The changes between versions are often small, meaning last year's model can be purchased for a bargain while still providing the quality you need.
When you purchase running shoes, do so from a specialty store with sales associates who know their stuff. Try the Asics, New Balance, or Fleet Feet store. Know your foot type and running stride before you go. If you aren't sure, see a podiatrist at the FAAWC for an evaluation. Try on shoes at the end of the day and wear the socks you usually run in. Also, RUN in the store when you try on shoes. The differences in feeling between walking and running are enough that you cannot tell a good running shoe by just walking. Feel free to be picky and try on many shoes until you find the right one.
Choosing a running shoe doesn't need to be a challenge. Just go for the gold! (Our gold medal winners, that is.)
Leave a reply