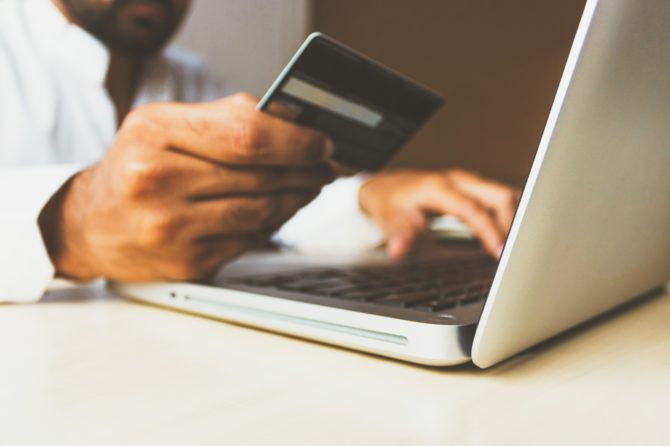 Whether you're still stuck inside by social distancing orders or you're free to roam (with a mask, of course), the question still remains—how should I buy shoes during the COVID-19 pandemic? 
Let's face it, the current situation is changing the way we do everything, including buying shoes. Many people are turning to online shopping which means not being able to try on multiple sizes to get the perfect fit. Now more than ever, it's important to know the exact size (both length and width) of each foot (yes, they are likely slightly different sizes) and the right tactics for buying shoes online.
How Do I Know My Shoe Size?
Finding your shoe size could be as easy as checking the tag. But it's also likely you have different pairs of shoes in different sizes due to the fit, type, or brand. It's estimated that over a third of men and almost half of women buy shoes that don't fit right. But if you don't know your shoe size, of course you're going to buy the wrong size! A proper measurement from a foot doctor or certified shoe fitter is the only way to know for sure what you should be wearing.
How Do I Get Measured for Shoes?
The FAAWC is happy to provide a complimentary shoe fitting for patients during their appointment. All the way back in 1925, Charles Brannock created the Brannock Device for measuring standard shoe sizes. This is still considered to be the standard for shoe fitting worldwide. Your provider will measure your foot using this device and provide you with the exact details of the fit you should be looking for.
Tips for Buying Shoes Online
Know Your Size: We already just harped on this, but yes, knowing your shoe size is the imperative first step to buying the correct shoes. Get it checked at the FAAWC or with a certified shoe fitter such as the associates at New Balance stores or similar quality brands.
Buy Brands You Already Own: If you don't know your perfect sizing, but you already have a comfortable and supportive shoe, try buying that style or brand again. Sizing is often more consistent within a single brand or line of products.
Test At Home Like You Would in the Store: Just like you would at a store, treat any online shoe purchase as if you are just trying them and not using them. Aka, test them inside on a clean surface. Most companies won't let you return or exchange after you take them out on a trail run and then decide you don't like them.
Check the Return Policy: Even the most carefully chosen pair of shoes can turn out not to fit the way you expected. Make sure the company offers free returns or exchanges so you can end up with the perfect pair of shoes.
Leave a reply