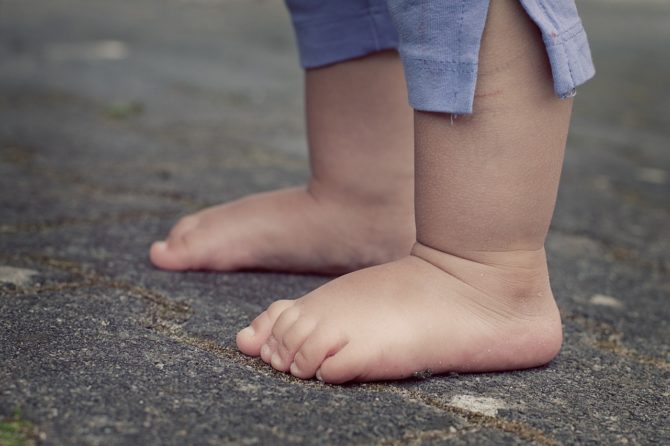 Our ancient ancestors once believed the world was flat, but it's a good thing the world is round, otherwise we'd have a lot of troubles. Another thing that causes trouble when it's flat is your foot!
The arch is an extremely important feature of your foot. As you walk or run, there are certain times when your foot must remain rigid to push off the ground and provide balance. At other times, your foot needs to relax to distribute bodyweight and act as a shock absorber. If the tendons or ligaments supporting the arch are damaged or become weak, the arch will start to fall, and these functions will be impacted.
When your arch flattens, the rest of your foot will fall inward, resulting in overpronation. This throws off the alignment of your steps and leads to other foot and ankle conditions. If you overpronate, the shock of each step is not absorbed or distributed properly. Extra wear and tear on the bones, muscles, ligaments, and tendons of your foot can lead to plantar fasciitis, tendon ruptures, stress fractures, heel pain, and more.
Fallen arches occur due to a variety of different causes. When we are born, our feet are completely flat. Eventually an arch will develop; usually by age six. In some children however, the arch will never fully form, mostly due to genetics. If you have diabetes, are obese, or are pregnant, your arches are more likely to fall. Adults can also acquire flat feet from wear and tear or as the result of an injury. Additionally, it may be a secondary symptom of a different underlying condition such as an excessively tight Achilles tendon or a weakened tibial tendon.
You may notice that the arch is visible when sitting, but the foot flattens once the person stands. This is common in kids, and many children outgrow flexible flat foot with no problems. In adults, the disappearance of the arch may be due to lack of strength in the foot and excess body weight.
The flattening of the arch itself generally does not cause symptoms, but the stress it adds to other portions of the foot can lead to new issues or exacerbate existing conditions. Pain may develop in the hips, back, or knees as well as the feet and ankles. One of the easiest ways to support a flat foot and avoid pain is by using orthotics and proper footwear. These will realign the ankle and reduce chances of injury. When combined with stretching and physical therapy, these methods can eliminate pain and other symptoms associated with flat feet.
To determine the best course of treatment, your podiatrist will examine your feet from the front, back, while standing, and on tiptoe. They may also inspect the wear pattern on the bottom of your shoes to determine where you need support most. If you have fallen arches, make an appointment today to avoid pain tomorrow.
Leave a reply