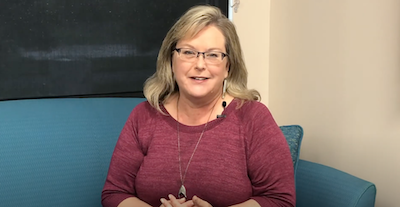 What problem were you looking to solve?
My most recent problem was plantar fasciitis. I had a tear and, apparently, my calf muscle was too short.
How were you feeling before your treatment?
It was really difficult to get around. At my work I have to walk, I have to carry, I have to give tours. And that was difficult to do. I did it but it was painful. To have this solved is a load off my mind, a load off my body. It's been wonderful.
What made you choose FAAWC?
I have been going to FAAWC for over ten years, or one of the doctors in the practice. I haven't seen any reason to go anywhere else.
What did you like most about your service at FAAWC?
I liked that there was usually somebody you could get in touch with. When you needed an answer for something there was usually more than one person to go to. I am a big believer in the patient portal. Where you can leave a message for the Doctor and even if the Doctor is busy, someone else can get back to you and answer that question. When you're facing surgery and treatment it really makes you feel better to know things ahead of time.
How do you feel about the Doctors and staff?
Dr. Belpedio has been a real pleasure to work with. I'm a real question person. I always come in with a list. He knows I come in with a list and I go through my list and I get every question answered. That along with the staff here who have always been really gracious and appreciate my sense of humor. It's been a great place to go if you have to go and have something done.
How has your life changed since your treatment?
I am able to get around like a normal person now. Before I would limp or just do things, as we say "suck it up" and I don't have to suck it up anymore because this time the surgery went perfectly. Everyone communicated everything very clearly. The physical therapy made a huge difference in my recovery. I am grateful to everyone for all of it.
*Note: Patient results vary. All video testimonials were voluntarily submitted by actual patients with permission to publish on the FAAWC channels. Testimonials or statements made by any person(s) within this site are not intended to guarantee outcomes.
We invite you to call us at 740-363-4373 to schedule your personal consultation or request an appointment online.
Leave a reply