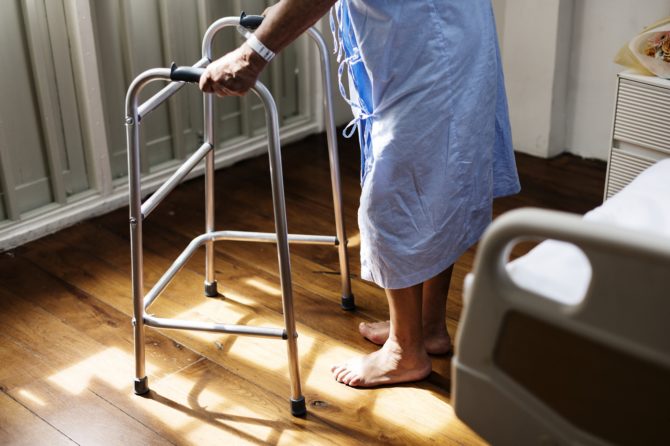 "An ounce of prevention is worth a pound of cure."
This is a phrase I think we have all heard. It was coined by Benjamin Franklin, who was actually referring to fire safety. These days, we most relate it to healthcare as we reflect on how much easier it can be to prevent something than treat it.  
Prevention, early recognition, and risk identification are especially important in the prevention of amputations and wounds in the diabetic population. Undergoing an amputation is not only one of the greatest medical stressors for a patient, but there are also social consequences, too. These are issues that get to the heart of a person's livelihood.  
I did my surgical residency at a level-one trauma center, where we did a high number of amputations. This was partly due to the location of the hospital, but I feel it was also because preventative measures were not as strong in that part of the country. At the FAAWC, we pride ourselves on identifying early risk factors for patients with diabetes and hopefully preventing any extreme or negative consequences.
Diabetic Foot Exams
When I do a diabetic annual foot exam, I am focusing on a few key areas:
Vascular: Is there enough blood flow to the legs, feet, and toes? Are vein issues causing swelling?

Dermatologic: Is the skin dry? Are there any calluses that may form an ulcer or wound? Are the glands producing preventative oils to help keep skin healthy?

Musculoskeletal: Are there any bony deformities which increase the risk of an ulcer? Are there any areas that are rubbing in the shoe? Are the arches high or low, which increases pressure and load on certain areas? How are the biomechanics?

Neurologic: Does the patient have all areas of sensation—vibratory, temperature, pain, and light touch?  
These are the things I check in addition to the patient's overall health, particularly their glucose levels. If a patient has a persistently elevated glucose index, the chances are very high that they could develop neuropathy or other diabetic issues. The FAAWC takes prevention very seriously for diabetics and prediabetics. We make sure all of our diabetic patients are seen at the frequency dictated by their individual risk factors. 
If you or someone you know needs an updated diabetic foot exam, call the FAAWC today. We will also teach you how to perform a self-exam of your feet to ensure continued daily foot health. Don't delay, call right now!
Leave a reply