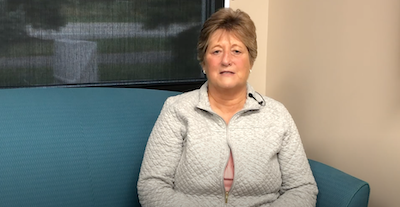 What Problems were you looking to solve?
I was having quite a bit of pain with my big toe and second toe. I wanted to come here and see what they could do for me.
What made you come to FAAWC?
It was actually the good experience that my mother had here. I had a sister come here and that is why I chose you.
What was the best part of your treatment?
Everyone was very kind and nice. I felt very comfortable here. I was treated very, very well.
How has your life changed since your treatment?
No Pain. And that's what I was looking for. No problems with walking and no pain.
What is an example of how we went the extra mile?
I believe that Dr Anderson just really cares about her patients. I saw that in her the day of surgery. I was very apprehensive. I didn't really want to do it and she said "You will be fine. You're going to feel better. You're going to have a better life. Your foot is going to feel so much better. "
Would you recommend FAAWC?
Absolutely! I would recommend my family, friends,and any one who is thinking about having anything done to your ankles, your feet. You should come to the FAAWC. It's tremendous.
I would recommend Dr Anderson highly. 5 Stars!
*Note: Patient results vary. All video testimonials were voluntarily submitted by actual patients with permission to publish on the FAAWC channels. Testimonials or statements made by any person(s) within this site are not intended to guarantee outcomes.
We invite you to call us at 740-363-4373 to schedule your personal consultation or request an appointment online.
Leave a reply