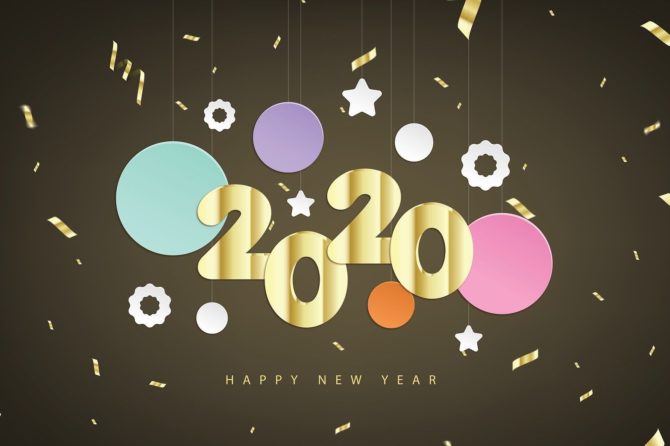 Every year, December 31st rolls around and most of us have to think back on what it was we resolved to do 364 days ago but never accomplished. Why are new year's resolutions a thing if no one ever sticks with them? Well, because we all want to believe in the power we have to change ourselves. 
Change doesn't come easy and it doesn't start easy. Have you ever decided to make a big change and initiated it then and there? Be honest, you probably told yourself it was better to start that diet on Monday so you'd wait until after the weekend. This is the same psychology that makes us believe starting a new year will magically help us stick to our changes. 
But a date on the calendar has absolutely no bearing on how well we achieve our resolutions; that's all about behavior and habit. Here are some easy ways you can be sure to stick to your resolution this year.
Set SMART Goals
Those in the business and academic world will know that a SMART goal is Specific, Measurable, Achievable, Realistic, and Time-bound. Goals that meet these criteria are twice as likely to be achieved than lofty ideas. For example, losing weight is a common resolution, but this broad statement is not a SMART goal. A better resolution is to say you want to start taking a 20-minute walk twice a week until you lose 10 pounds or three months pass and then increase your walking to three times a week. This goal has an exact plan to follow and a timeline to help you keep the habit.
Don't Try To Do Too Much
Picking one goal, such as remembering to floss twice a day, is a much better idea than trying to floss, go jogging, do meal prep on Sundays for the week, volunteer more, and a whole bunch of other things. Changes take time and concentration. If you give yourself too much to focus on, then the likelihood of you completing even a single one of your many goals goes down dramatically. It's better to succeed at one than fail at many.
Tell People
One of the best ways to achieve a goal is to be held accountable for it. This year, put your new year's resolution up on social media and post updates to keep yourself going. Tell your friends, family, and coworkers who may then check in with your progress later, possibly helping keep your resolution going longer. Who knows, they may even have the same resolution as you and could be your buddy for the journey.
Whether it's eating better, trying to stay in touch with family more, or getting through a yearly reading list, setting a new years resolution is a great idea. Be SMART, pick just one, and make yourself accountable for it. If you don't achieve it, no problem. You don't have to wait for January 31st to roll around to start again. Keep resolving for a better you in 2020 and you'll be sure to achieve your goals.
If you want to make healthy feet a part of your new year's resolution, then call the FAAWC. We aim to provide compassionate foot and ankle care using state-or-the-art tools and good ol' fashioned customer service. See how we can help you achieve your resolutions this year. Call today! 740.363.4373
Leave a reply