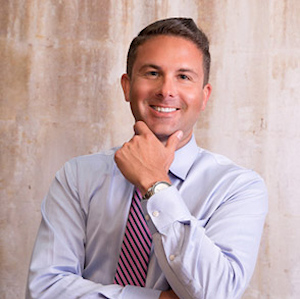 Years ago, I took walking without pain for granted. Fast forward through more than ten years in practice, and I am thankful each day for being able to work, play tennis, exercise, and live my life without daily pain in my feet and ankles. During those ten years, there have been changes in my body, both good and bad. And, just like everyone else, my feet have changed over time. 
I have the benefit of treating my foot and ankle problems proactively with orthotics. My left foot and ankle flatten down a little more, so I need an orthotic to control that abnormal downward slide. I, along with 20% of Americans, know the great benefit of sticking to constant support in my shoes. (I don't need any more excuses to skip a workout, so foot pain is not an option!)
An orthotic is something that corrects alignment or motion to provide better function.  A foot orthotic can control motion down to a couple of degrees, which is often the fine line between optimal and bad function of your feet, ankles, and legs.
Orthotics can do a lot of other things: absorb shock, support the arch, offload pressure areas, and maintain overall skeletal health. The most common issues that are treated with orthotics are plantar fasciitis, flat feet, high arches, and various forms of tendonitis.  
As a doctor who prescribes a lot of orthotics, working with a great pedorthist (a person who makes orthotics and other shoe modifications) is crucial to creating the best patient outcomes. We work with one of the greatest in the business—and he also happens to be local. This gives the FAAWC the added benefit of our pedorthist working directly with patients who have ongoing needs with their orthotics.
Many of us have a lot to be thankful for. I know I am thankful for advances in medicine that have allowed my feet to stay as healthy as they are—and orthotics are a big part of that.
Yours Truly,
Dr. Drew Belpedio 
Leave a reply