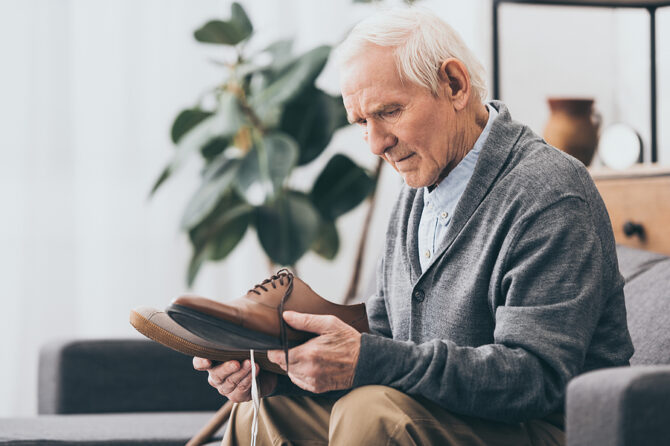 Want to Get Good Quality Shoes Every Year (at little or no cost)?
Ask your FAAWC provider if you qualify for the Medicare Diabetic Shoe Program. It's our promise to provide quality (and fashionable!) footwear for at-risk patients to protect against complications of diabetes and other conditions.
Why Do Diabetics Need Special Shoes?
Diabetes has many side effects, including several serious complications that can manifest in your feet. Diabetics may experience a loss of foot sensitivity (neuropathy) which can lead to small calluses and cuts going unnoticed. These small wounds can then grow into full foot ulcerations (open sores).
Who Qualifies for Diabetic Shoes Under Medicare?
All qualifying patients must be under the care of a physician (endocrinologist or family doctor) for management of their diabetes and have seen that provider within the last 6-months. You must also meet one of the following criteria:
History of foot or toe amputation
History of foot ulceration
History of pre-ulcerative calluses or corns
Peripheral neuropathy with presence of calluses or corns
Foot deformity such as hammertoe, bunion, tailors bunion, or severe flatfoot
Poor arterial circulation
What Does the Diabetic Shoe Program Cover?
When you qualify for diabetic shoes through Medicare, you will receive your choice of diabetic shoes and up to three pairs of custom-molded insoles (each to be worn for 4 months). You will be eligible for shoes and insoles every calendar year.
How Can FAAWC Help You Get Diabetic Shoes?
Your provider will evaluate your feet and risk factors to determine if you will benefit from diabetic shoes.
A certified FAAWC shoe fitter will help you choose the best shoe style for your activity level, current needs, and fashion concerns.
Next, impressions of your feet will be taken to prepare for your custom-molded insoles.
Your shoes are then ordered and your insoles are created by our local pedorthist according to your provider's prescription.
You will have a follow-up appointment to check that the fit and molding of the shoes and insoles are correct.
Who Else Should Be Wearing These Shoes?
"Diabetic" shoes are for more than just diabetic patients. Anyone with a history of poor circulation, vascular disease, peripheral neuropathy, or a foot deformity can benefit from the features of these shoes.
Aren't Diabetic Shoes Clunky and Ugly?
Maybe in the past, but the shoes that now qualify under the diabetic shoe program include brightly colored athletic shoes, casual Mary Janes, protective work boots, and much more. We want these to be your favorite pair of shoes, so if you aren't completely satisfied with your shoes, let us know.
Ask your FAAWC provider today if you qualify for diabetic shoes or would benefit from wearing a better quality shoe.
Leave a reply