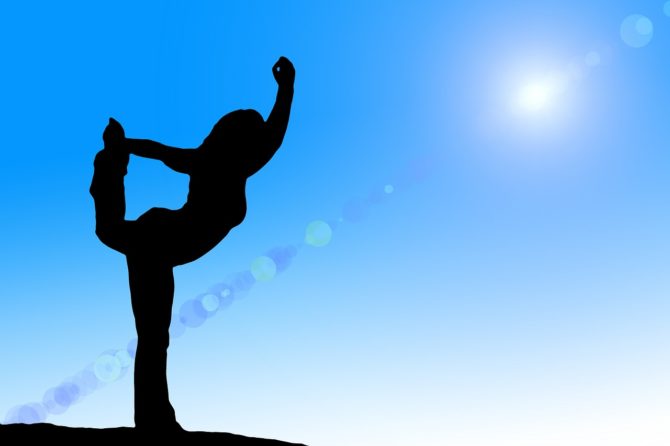 Join the FAAWC on Wednesday, September 26th from 3 pm to 6 pm for our Balance Challenge event.
Fatal falls are common among seniors but can be avoided with recognition and correction of the underlying problems­–balance, muscle strength, and stepping accuracy. Balance may be impacted by many things, especially foot problems such as neuropathy, which causes a loss of sensation in the feet. Knowing your risk and how you can improve your balance will go a long way toward your continuing good health.
For your enjoyment, we will have multiple stations set up around the office to test balance, strength, range of motion, and more. Participants will be evaluated while making one circuit through our testing stations. Here's what you'll experience:
Sit and Stand Testing Station
Participants will attempt to sit down and stand up from a chair as many times as possible in 30 seconds. This exercise tests overall balance and leg strength.
Sit and Reach Station
Participants will sit in a chair, extend one leg, and reach toward their toes. This tests balance and range of motion.
Arm Curl Station
Participants are challenged to complete as many arm curls as possible in 30 seconds. Five-pound dumbbells will be used for the ladies and eight-pound dumbbells will be used for the men.
Apley Scratch Test Station
Participants use one hand and attempt to touch their opposite shoulder blade (scapula) by reaching over and behind the back. This tests cardiovascular endurance.
Step Station
Here you will stand in place and march for two minutes, trying to lift your knees each time past the level of your mid-thigh. This tests balance and the range of motion in your hips and knees.
Airex Pad Station
The Airex pad is designed to mimic unstable surfaces, such as grass. Participants will stand on the pad to test balance and endurance.
Hurdle Stepping
Our mini-hurdles start at 3" and go up to 1'. Participants will need to balance while stepping over as many hurdles as they can manage.
Zig Zag Agility Ladder
The zigzag ladder tests coordination and balance through quick foot movement. Participants will step in and out of the ladder spaces while being timed.
Lilly Pad Stepping
Navigate over our "lily pads" of varying sizes to test your balance and the accuracy of your foot placement.
In true FAAWC fashion, we will be giving away fantastic prizes, including:
$400 gift card to Tanger Outlets
$100 gift card for personal training with Dave Lewis of FitFam
1-hour pedicure in our PediCare Salon
And more…
Prizes will be awarded at the end of the event by random drawing. Everyone participating has an equal chance of winning and your scores will not be used for awarding prizes. For those not wishing to participate in our balance challenge, you are still welcome to drop by for refreshments, tai chi demonstrations, and more fun with our FAAWC doctors and staff.
Don't forget to join us on Wednesday, September 26th at the FAAWC from 3 pm to 6 pm!
Leave a reply