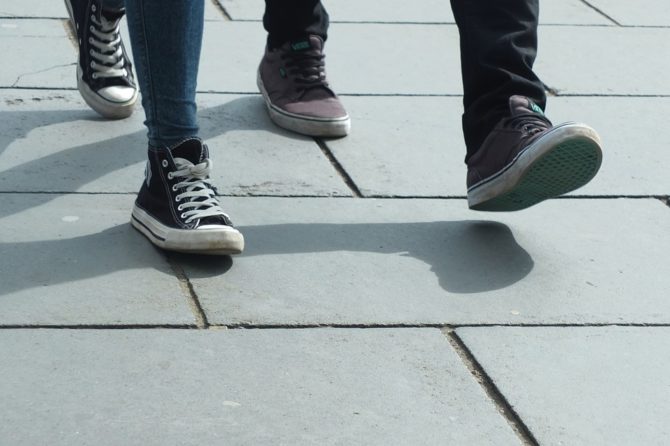 Limb length discrepancy. You may think you know what it is just based on the name, but there is more to this condition than meets the eye. Would it surprise you if I said up to 95% of the population may have a difference in leg length?1 For most people, the difference is not enough to interfere with healthy motion and so it goes unnoticed. For others, there are simple podiatric solutions for getting you back on even ground.
The two major types of LLD are structural and functional. Structural LLD occurs when there is a measurable difference in the corresponding bones of each leg, either femur, fibula, or tibia, creating an uneven gait. Patients may be born with this structural abnormality or it could result from bone trauma or hip and knee replacements.
Functional LLD occurs when the bones are of equal length, but a muscular or functional imbalance in the feet, legs, hips, or back causes an apparent difference in length. Often this presents alongside structural LLD cases. Differences in functional length can also occur from an unnatural curvature of the spine pulling one hip higher than the other.
Humans aren't made symmetrically, but differences of 5mm or less (about 1/4 of an inch) rarely bother people enough to seek treatment and many of them will not notice at all. Differences over 5mm can cause uneven gait, making it difficult to exercise. Foot complications such as tendonitis and plantar fasciitis may develop from the strain of improper function. All of this will result in leg, hip, and back pain.
Luckily, most cases of LLD can be solved with shoe lifts, either placed in the shoe under the heel or mounted directly to the shoe sole. Your degree of discrepancy will determine which solution is right for you. There's no reason to live life with the pain of LLD. Talk to your podiatrist today to keep you healthy and active.
Leave a reply