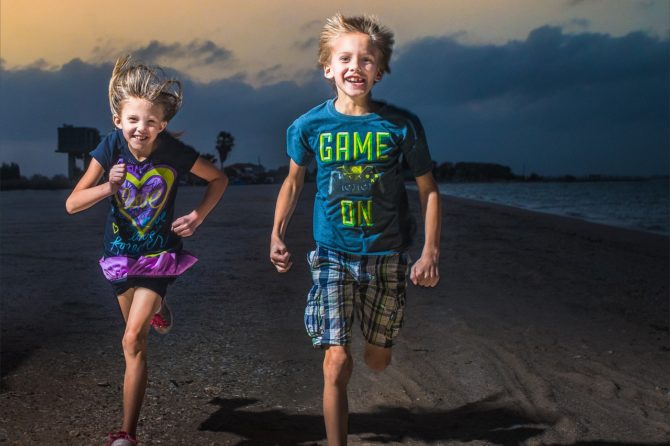 Your child has been complaining about their heels hurting after [insert your child's activity here] and you don't know what's really wrong. Pain relievers and rest seem to make it better, but activity flares it up again. This could be Sever's Disease.
The name may sound ominous, but it's a very treatable condition that occurs in children ages 8-15. With proper care and treatment, there will be no future side effects. If your child is complaining of heel pain, particularly while running, walking, or jumping, they could be experiencing Sever's.
Feet do not stop growing until after you reach 14-16 years old. Until this time, the calcaneus (heel bone) is still forming. As bones develop, cartilage at the end of the heel transforms into bone cells until the heel is completely grown. For active children, this can present a problem since the end of the heel is still soft and prone to damage.
The best immediate answer to heel pain. Use of anti-inflammatory medications can help also, but it's important to see a podiatrist. If the pain is severe or reoccurring, your child may need a foot cast for protection. In most cases, rest, stretching, avoiding running on hard surfaces, and other preventative measures can relieve symptoms and prevent them from returning. Most kids will resume normal activity within two weeks to two months.
If your child has been complaining of heel pain during or after activity, come see your podiatrist today. There's no reason to live with pain.
Leave a reply