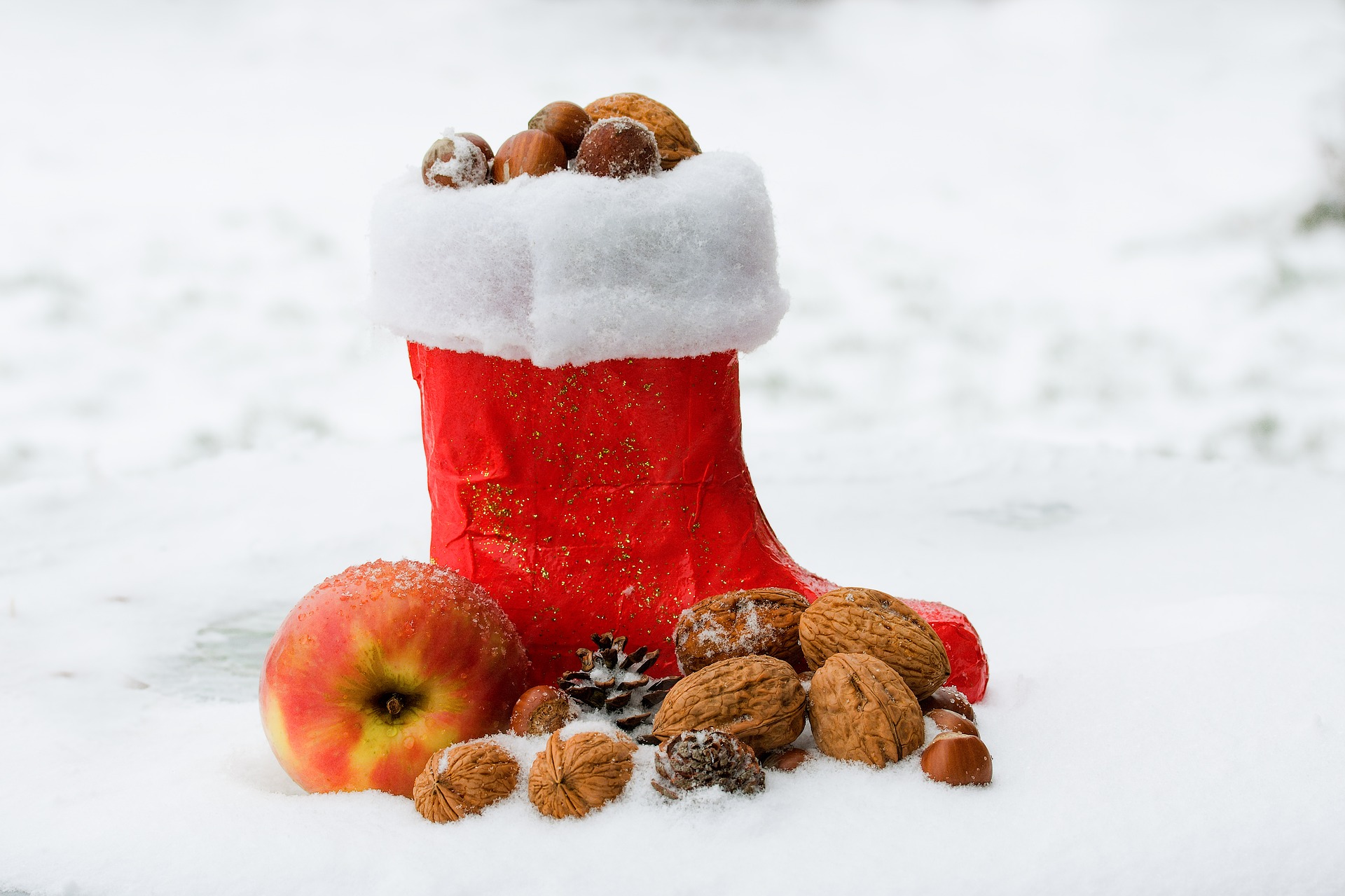 Christmas is less than 24 hours away, and if you don't have your stocking hung on the mantle yet…get on it! It's difficult to imagine Christmas without finding a stocking filled with goodies to greet you first thing. But do you know the origin of the Christmas stocking?
Apparently, no one really does. But the appearance of stockings as a Christmas tradition dates back to the time during Saint Nicholas' life. Ol' Saint Nick was a real figure and a bishop of the Catholic church. He is known for signing the Nicene Creed and being the patron saint of sailors, children, and pawnbrokers. He also became associated with Christmas and muddled up with Santa Clause due to a story no one is quite sure on.
The legend goes that St. Nick heard of a man who had no money to pay a dowry for his three daughters. Being unmarried, they would be looked down upon and shamed without husbands. But the proud father would not accept charity to pay the dowries so they could marry. Thinking around the men's refusal of help, Nicholas, under the cover of night, threw three bags of gold through an open window into their stockings which were drying on the mantle over the fire.
While there are many variations on this story, the trend caught on and children across Europe began hanging stockings on their mantles. At first, these were just everyday socks and stockings, but over time they became specialized items that held more gifts and more sentiment.
Be sure to hang your stocking by the fire this year so you don't miss out on all the generosity of St. Nick. And if it turns out to be coal in your stocking Christmas morning, just remember, there's always next year.
Leave a reply