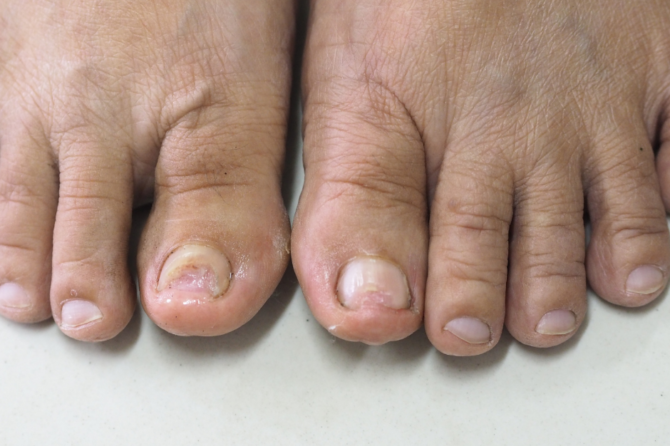 While it may seem too soon to be thinking about summer, it's never too soon to start thinking about your health. Healing takes time, which means you should start thinking about summer sandal season before it actually arrives.
If you have discolored or brittle nails, our podiatrists can determine what is causing the problem and tailor a treatment plan that fits your needs. We have a range of options including our state-of-the-art Aerolase laser, topical products, and oral medications. Some of these options can be combined to enhance your results.
Nail treatments take time to produce results. We recommend starting your treatment when the weather is cold to see results by the time it is sandal and opened-toed shoes season.
We also have some great over-the-counter products to get your feet and nails summer-ready: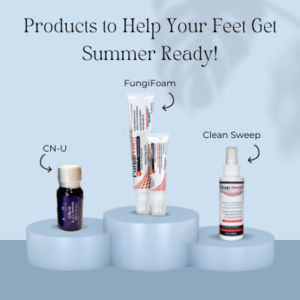 CN-U Fungal Nail Renewal Gel: A powerful, patented gel, that is delivered topically. It penetrates the nail bed to achieve healthy-looking nails.
FungiFoam Antifungal: Red, Peeling, Itchy Skin? Cool the burn, relieve the itch, and keep your skin free of fungus with FungiFoam Antifungal cream.
Clean Sweep Antimicrobial Shoe Shield: If you struggle with smelly shoes, this is the spray for you. It kills the bacteria, fungus, and mold that are often found in our shoes without exposing you to harmful chemicals.
Leave a reply