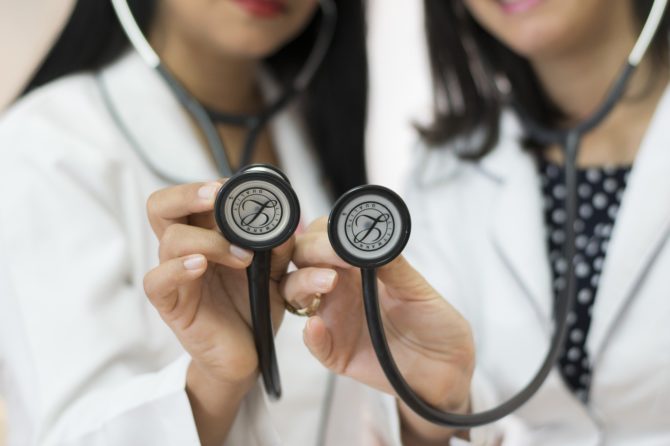 Getting a second opinion is often a good idea for many things—including for your health. But there are also challenges to this. You need to find a second doctor's office which also takes your health insurance. You need to schedule with them for an appointment that may be weeks away. Paperwork needs to be filled in to get records sent over… It can be a mess.
But getting a second opinion at the FAAWC is easy! We have multiple providers, each with their own ideas and ways of approaching foot care. Not satisfied with your diagnosis or treatment plan? No problem! We can get you a second opinion fast!
As an existing patient, we can get you in to see a different provider quickly. Since you're visiting the same office, there's no need to worry about transferring your medical history or testing results to a new doctor.
Your new FAAWC provider will perform a thorough examination, review existing test results, and provide their own diagnosis and treatment solutions. Our expert doctors are trained to view issues from multiple angles and really listen to your concerns so we can find the best solution tailored to you, even if that solution is different from the first doctor's plan.
When you seek a second opinion for your foot or ankle concern at the FAAWC, you will receive each doctor's honest diagnosis and solution. But we also guarantee you will be treated with the same respect and compassion you already expect from us. Get a second opinion without the hassle. Call the FAAWC today!
Leave a reply