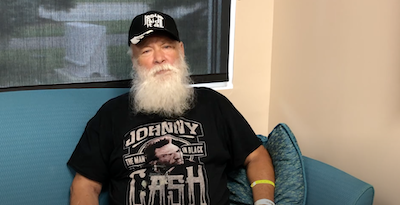 What problem were you looking to solve?
Before treatment my toe was infected and it needed to be removed. So that was a problem and I got it cured through here.
What made you choose FAAWC?
Because I've known Dr Jane for over 10 years. I've been coming here.
How has your life changed since your treatment?
Actually, my foot is healing and I'm able to get around more. I can move around more and I'm not worried about my foot. I've had good care.
What is an example of how we went the extra mile?
Well, they call me before my appointments to make sure I get down here on time. Because I'm busy and very tied up doing a lot of things throughout the day. So they call me and that gives me an early warning about my appointment. I am treated very good by everybody.
Would you recommend FAAWC?
Yes, In fact I'm gonna bring my buddy down here, that I've known for many years, and we are going to try and make appointments on the same day, if we can. Approximately the same time unless we're seeing the same doctor. But, yes and I have brought my friend down here and she brought her Dad down here. And she said it's excellent care too.
*Note: Patient results vary. All video testimonials were voluntarily submitted by actual patients with permission to publish on the FAAWC channels. Testimonials or statements made by any person(s) within this site are not intended to guarantee outcomes.
We invite you to call us at 740-363-4373 to schedule your personal consultation or request an appointment online.
Leave a reply