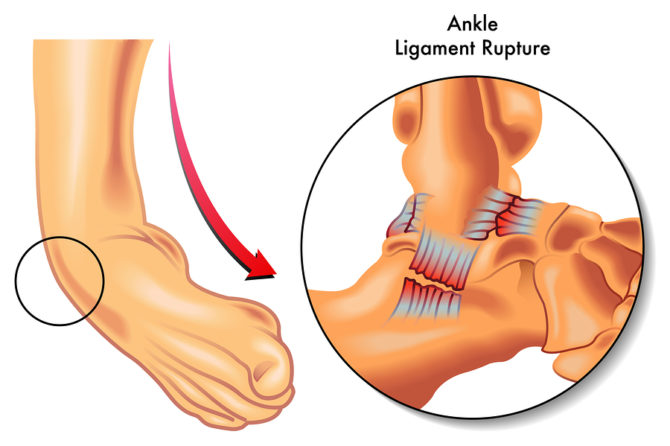 One minute you're running down the field after the ball and in a split second your ankle twists and gives way. You fall, allowing the other team to score the winning point. Does that sound like a familiar scenario? For people dealing with ankle hypermobility, also known as weak ankles, this is a very real possibility.
What is a Sprain and Why is it Bad?
An ankle sprain occurs when the ligaments holding our ankle joint steady are stretched or torn, usually from a sudden twist such as a quick direction change or bad misstep. This can happen to anyone, but those with chronic instability will suffer repeated sprains, leaving ligaments looser each time. Cartilage and tendons are also affected by this trauma and arthritis can develop in the ankle joint. You can't live an active lifestyle if your ankles can't keep up.
Who Should Consider Surgery?
Minor sprains can be treated with RICE. Your podiatrist may also recommend physical therapy to strengthen muscles and tendons. Ankle braces should be worn for sports or any vigorous activity. If the ligament has torn completely apart, bracing and ankle exercises have not prevented further injury, or if you suffer two or more ankle sprains a year, you need to consider a surgical solution.
The Surgery
Lateral ankle stabilization is the best approach to correct chronic ankle instability. Procedures are performed as an outpatient service (meaning you get to go home that same day) under general anesthesia. The surgeon will make an incision on the outside of the ankle over the joint. Separated or torn ligaments will be sewn together while loose but intact ligaments are shortened and tightened. The ligament is then anchored to the fibula bone using special stitches or pins. The surgeon may connect other tissues to the repaired ligament for support. The incision is then closed, and your foot is wrapped in a cast or splint.
Recovery
Patients will need to remain non-weight-bearing with the cast or splint in place for 2 to 6 weeks, after which they will progress to a brace or walking boot. At this time, physical therapy to strengthen the ankle will begin. Patients should wear an ankle brace during sports and activities for a minimum of 6 to 12 months, though many choose to continue using it long after for added safety.
You should never have to sit out of the game due to chronic ankle instability or hypermobility. Ankle sprains do major damage to your joints and preventing this is the number one step in living a healthy and active lifestyle. All of the FAAWC podiatrists are board certified for Lateral Ankle Stabilization and other corrective surgeries. Talk to your podiatrist today if you are tired of persistent ankle sprains.
Leave a reply