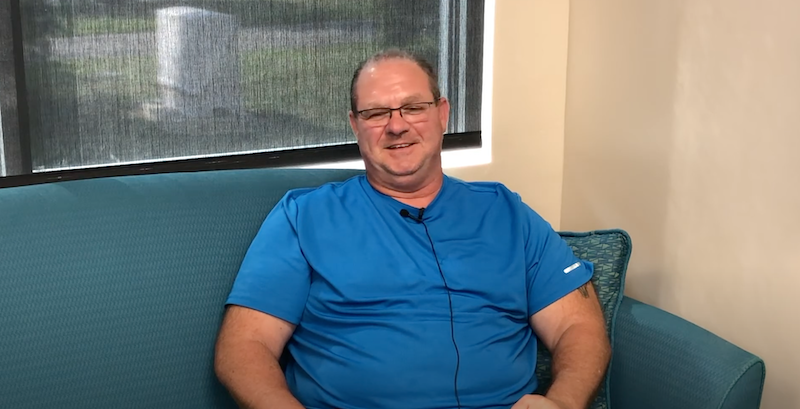 What problem were you looking to solve?
I had severe foot pain that actually affected my quality of life. I got to the point that I had to do something or else I thought I wasn't going to be able to perform day to day functions. When I came here it was a very miserable experience just walking in the building. And now after all my treatments I'm walking out comfortable.
What made you choose FAAWC?
I did look on the internet and looked at the different opinions and this and that. I decided that this would be the perfect place for me to come.
What did you like most about your service at FAAWC?
The people! The people have been great here. The facility is great. The biggest thing is the new treatments they have available. And those treatments I was skeptical about but they turned around and actually worked for me.
What has changed since your treatment?
I laugh because it's kind of emotional too. When I walked in here I walked with so much pain. And now when I walk out I walk normal. It's changed my life.
What is an example of how we went the extra mile?
Actually, when I was informed about the nutrogenics I was very leary about it because it didn't seem like it was actually going to do anything for me. I was like "Okay, I've got nothing else to lose. Let's try it." After my fourth of fifth visit I noticed the pain going away from my feet and my ankles and the balls of my feet. That's what changed me.
Would you recommend FAAWC?
Yes, I would and I absolutely recommend Dr. Rutter. He's excellent. He really listened to me and gave me that extra push to do this and I'm glad he did.
*Note: Patient results vary. All video testimonials were voluntarily submitted by actual patients with permission to publish on the FAAWC channels. Testimonials or statements made by any person(s) within this site are not intended to guarantee outcomes.
We invite you to call us at 740-363-4373 to schedule your personal consultation or request an appointment online.
Leave a reply