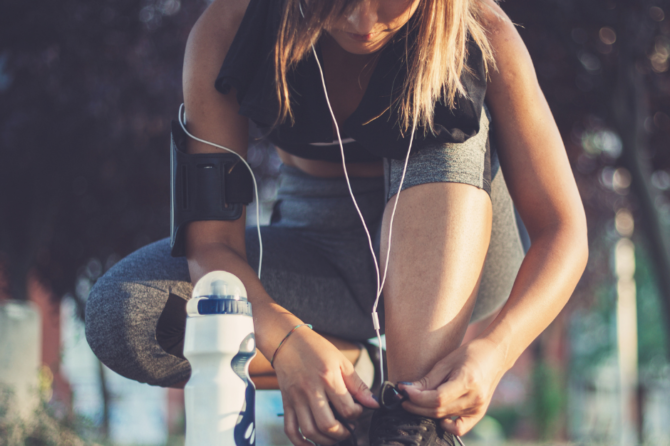 Most of us find our favorite pair of shoes and wear them for everything. However, choosing the right shoe for your activity will help you get the full benefit of your activity, prevent possible injuries, and extend the life of your shoes. The ideal shoe is an exact fit to you and your activity, but it can be overwhelming going to the store and seeing the unlimited options. Where do you begin to start when shopping for a pair of shoes?
First, know the activity you are wanting to engage in. A good running shoe will be both supportive to you and withstand the mileage you are wanting to run. Also, think ahead to the type of terrain you intend to run in. You might even want to consider getting two pairs of shoes – a heavily cushioned option for recovery and a lighter option for speed. A good cross-training shoe depends on the level of activity. Look for a pair that has enough tread to prevent slipping and that's supportive. A good exercising shoe should be very supportive where your feet don't slide or move around a lot. They should also have good breathability, usually lightweight with mesh paneling, to help alleviate sweating. Also look for a pair with good traction to help with movement. A good walking shoe is lightweight, supportive, and have a special sole that helps your foot roll when walking. The rolling motion helps reduce impact on your joints and is better than just lifting your foot and stepping down.
Now that you know to what to look for, how do you start the process of trying on shoes and ultimately buying a pair? When trying on shoes, make sure you measure your feet, as your feet are constantly changing throughout the year. Try on several different pairs to find the one that feels the best for you. Your feet tend to be the largest at the end of the day, so later in the day is the best time to try on shoes. Also, try on shoes with the exact same socks, inserts, and/or braces that you intend to wear during your activity. When buying your shoes, make sure you buy the best quality. Granted, a high-quality shoe tends to be higher in price, but think of it as an investment since they will last longer and help prevent expensive treatment in the future that poor quality shoes can cause. Did you know shoes need replaced about once or twice a year? Depending on your activity level, the typical shoe can last 300-500 miles before it becomes detrimental.
Our providers know that you need the best quality shoe, and not just any store will carry that. See below for the shoe stores our doctors highly recommend.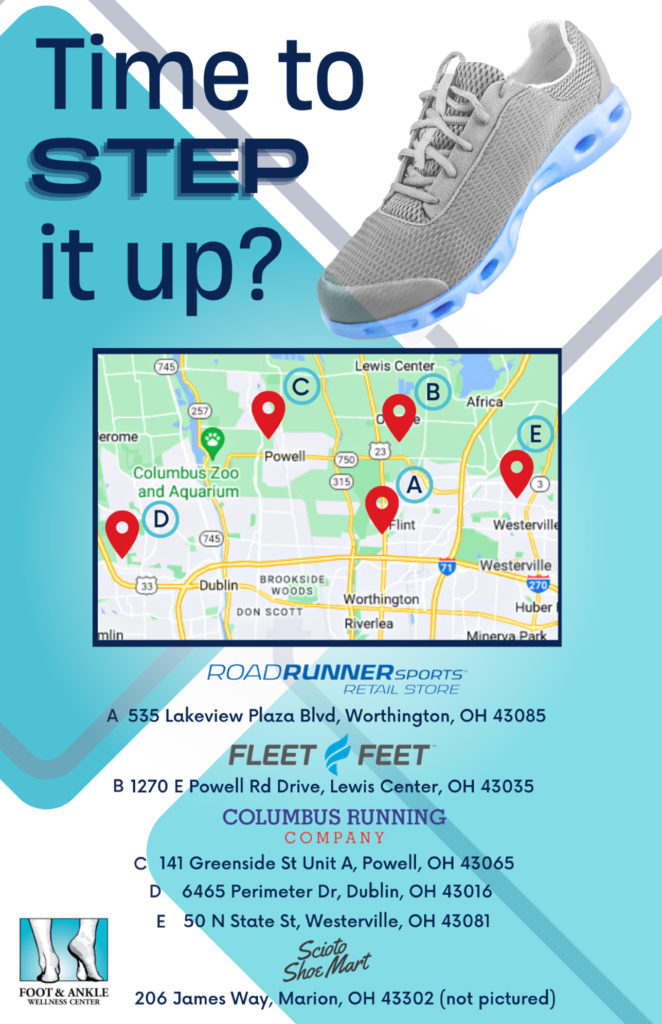 Leave a reply